Grosvenor House Dubai wins 'Hotel of the Year' and ranked top for 'Brand Health' by Starwood Hotels & Resorts in Europe, Africa and Middle East 2014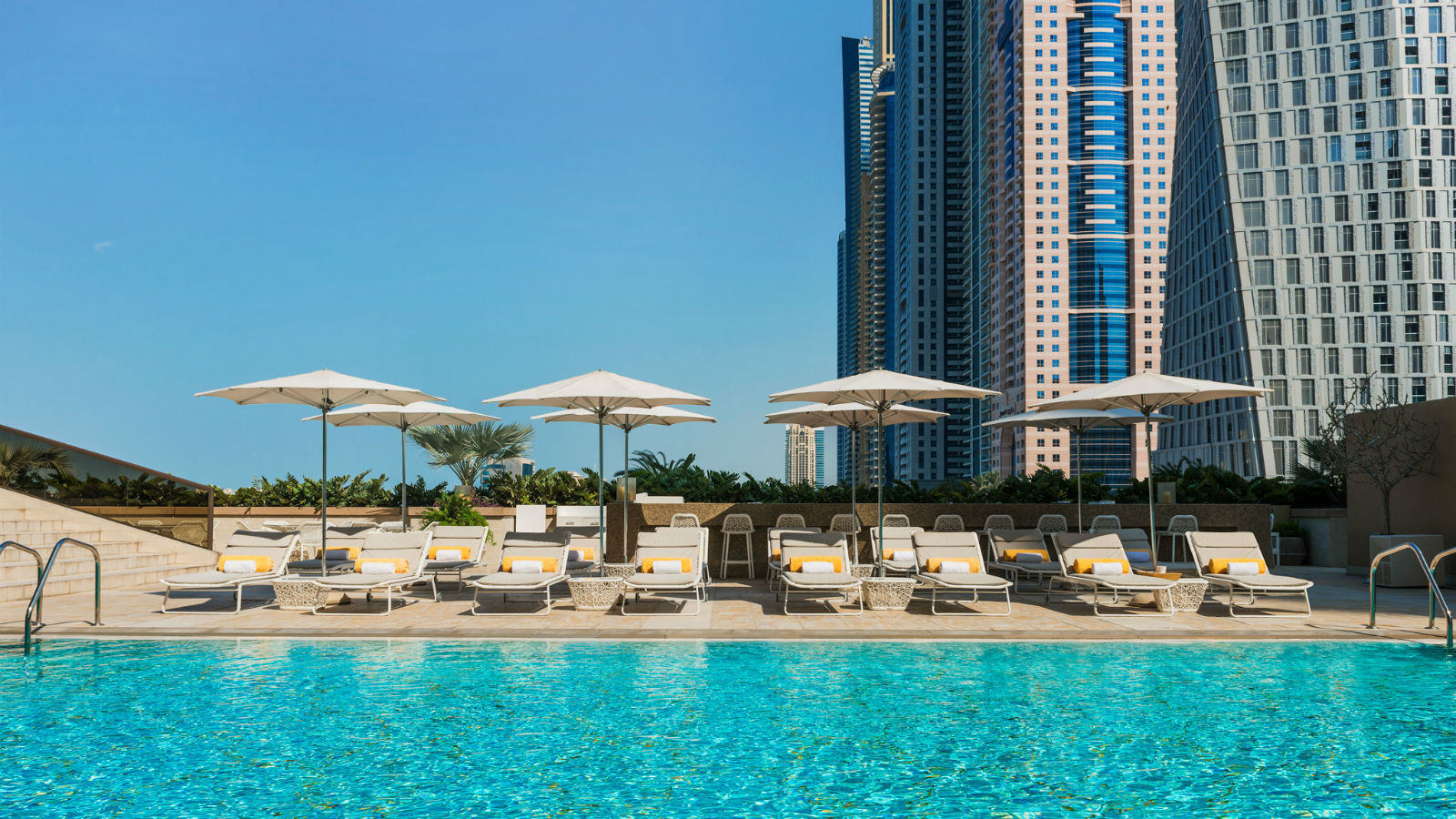 Dubai, UAE, XX February 2014: Grosvenor House Dubai has won the highly coveted title of 'Hotel of the Year' at the Starwood Hotels & Resorts 2014 EAME Roundtable Awards ceremony, held recently in Frankfurt, Germany. It was also ranked top for 'Brand Health' within the EAME division.
The EAME Roundtables event is Starwood Hotel & Resorts' largest internal conference, attended by senior management teams of all the hotels in the region in order to align them with the corporate strategy and to recognize top achieving hotel teams.
Firmly cementing the hotel's importance within its parent company's portfolio, the prestigious accolades follow a string of recognitions on the global and regional tourism stage, including The World Travel Awards (WTA), which was held late last year in Doha, Qatar, during which Grosvenor House Dubai was named the 'World's Leading Business Hotel & Apartments.' In addition, it was named the 'Middle East's Leading Business Hotel' and 'Dubai's Leading Business Hotel' at The World Travel Awards (WTA) Middle East.
The awards celebrate the achievements of its international hotel network and recognise outstanding properties that have achieved beyond.
Pam Wilby, Complex General Manager of Grosvenor House Dubai and Le Royal Méridien Beach Resort + Spa and the team, personally accepted the hotel's awards from Michael Wale, EAME President.
Commenting on the occasion, Wilby said that she was proud that Grosvenor House Dubai had been chosen from 240 participating hotels around the division and that its success was testament to its strategies, planning, investments and staff, great teamwork as well as the power and potential of Dubai as a market.
"Grosvenor House Dubai is riding the wave of an extremely successful awards season. Winning these two accolades further highlights Dubai's importance on the global stage and our position as a pioneering property for Starwood Hotels & Resorts. This is a remarkable achievement and a result of unwavering dedication by my world-class team of associates."
She continued: "But we will not rest on our laurels. We will continue to strive to be the best and maintain the high standards that our guests and apartment residents have come to expect. We look forward to seeing what's to come for the rest of 2014.