Dine at award-winning restaurants in Dubai
All Restaurants & Bars at Grosvenor House
For the epicure and socialite, Grosvenor House Dubai is a destination in its own right. Nowhere is the hotel's dedication to excellence and innovation more apparent than with its inspired signature and celebrity chef dining concepts that are always one step ahead and put Grosvenor House and Dubai Marina on the map.

Planning on eating out with the family? You will be delighted to know that in most of our restaurants your little ones are welcome and even feature a special menu for them.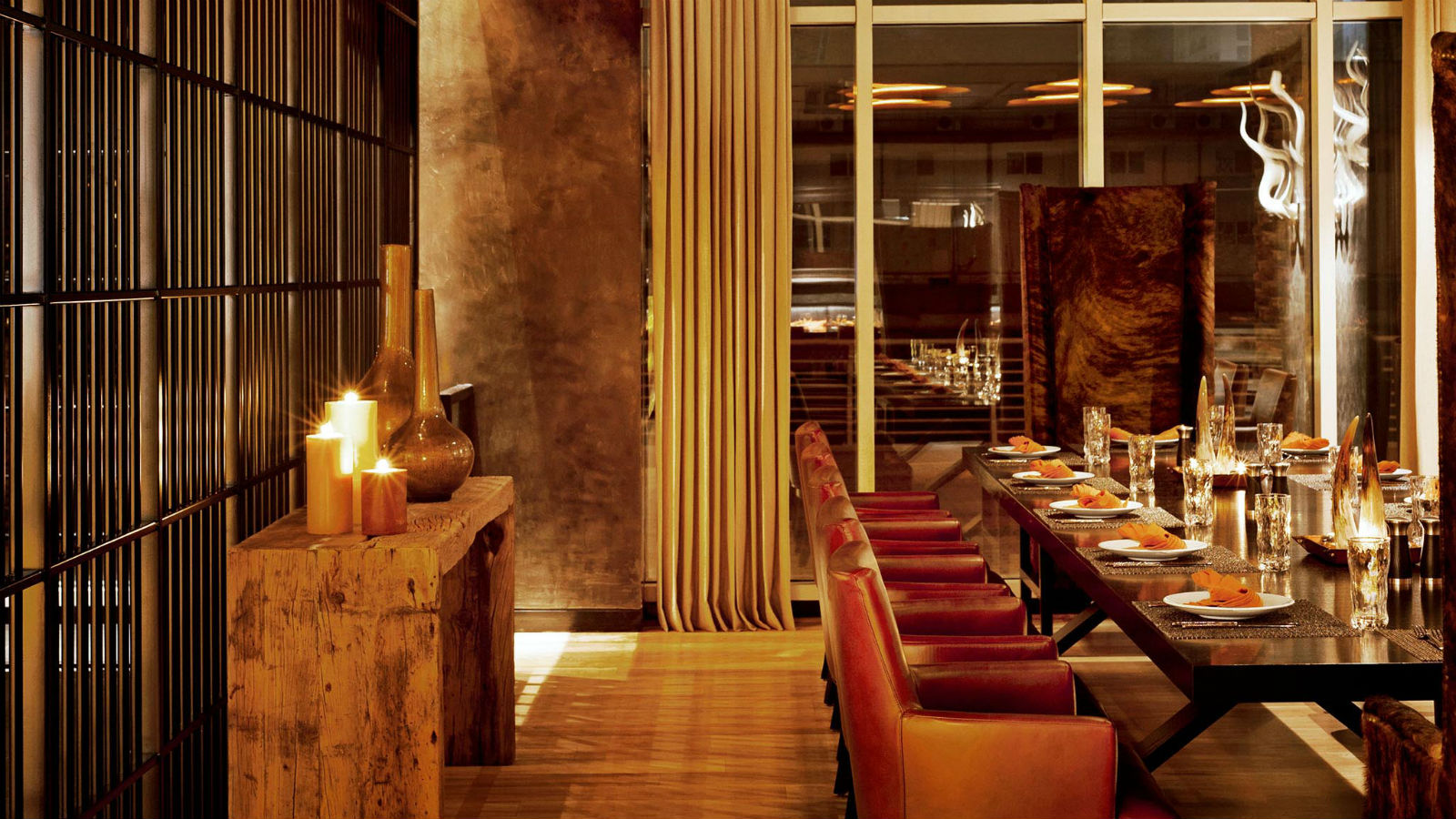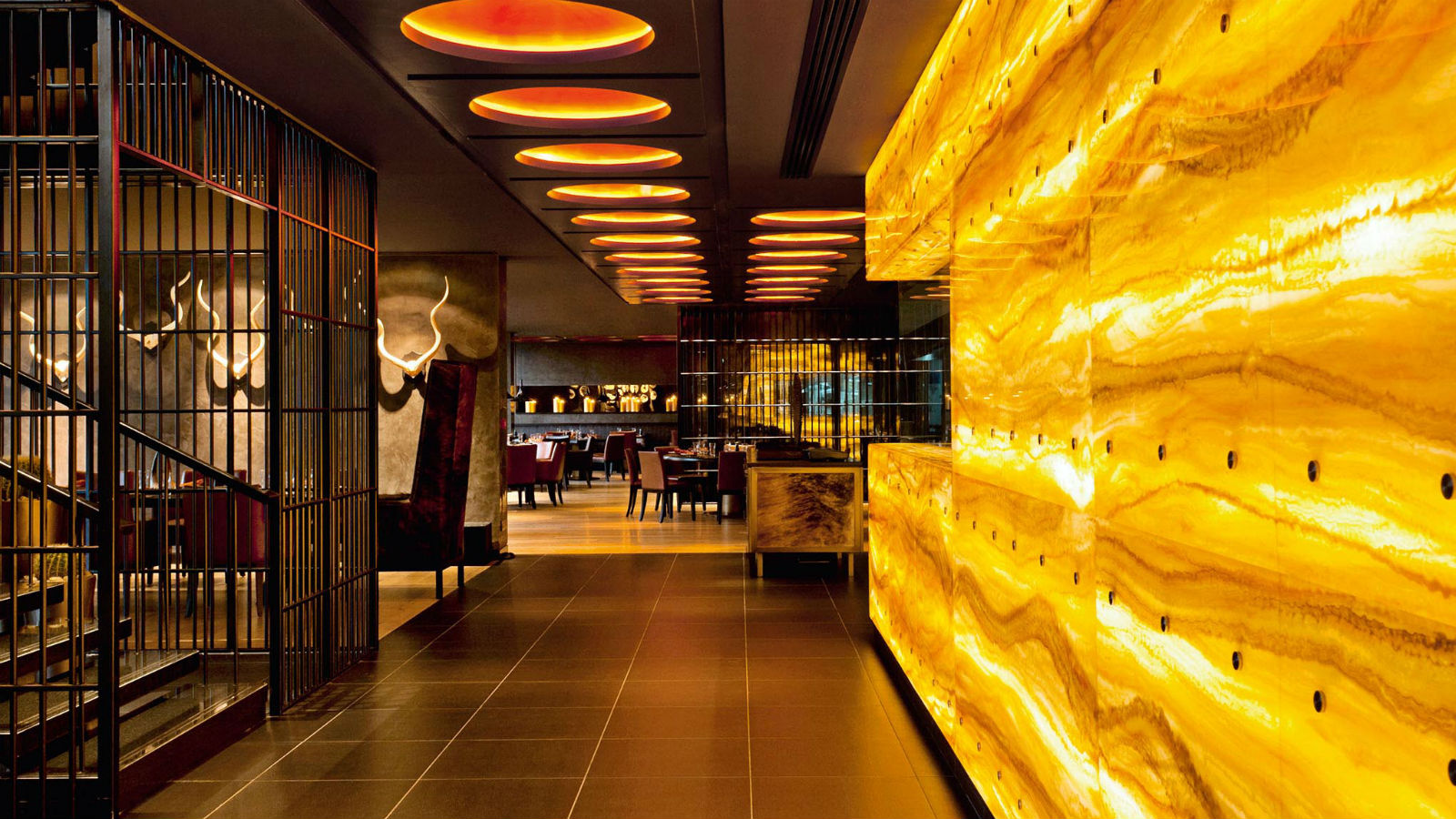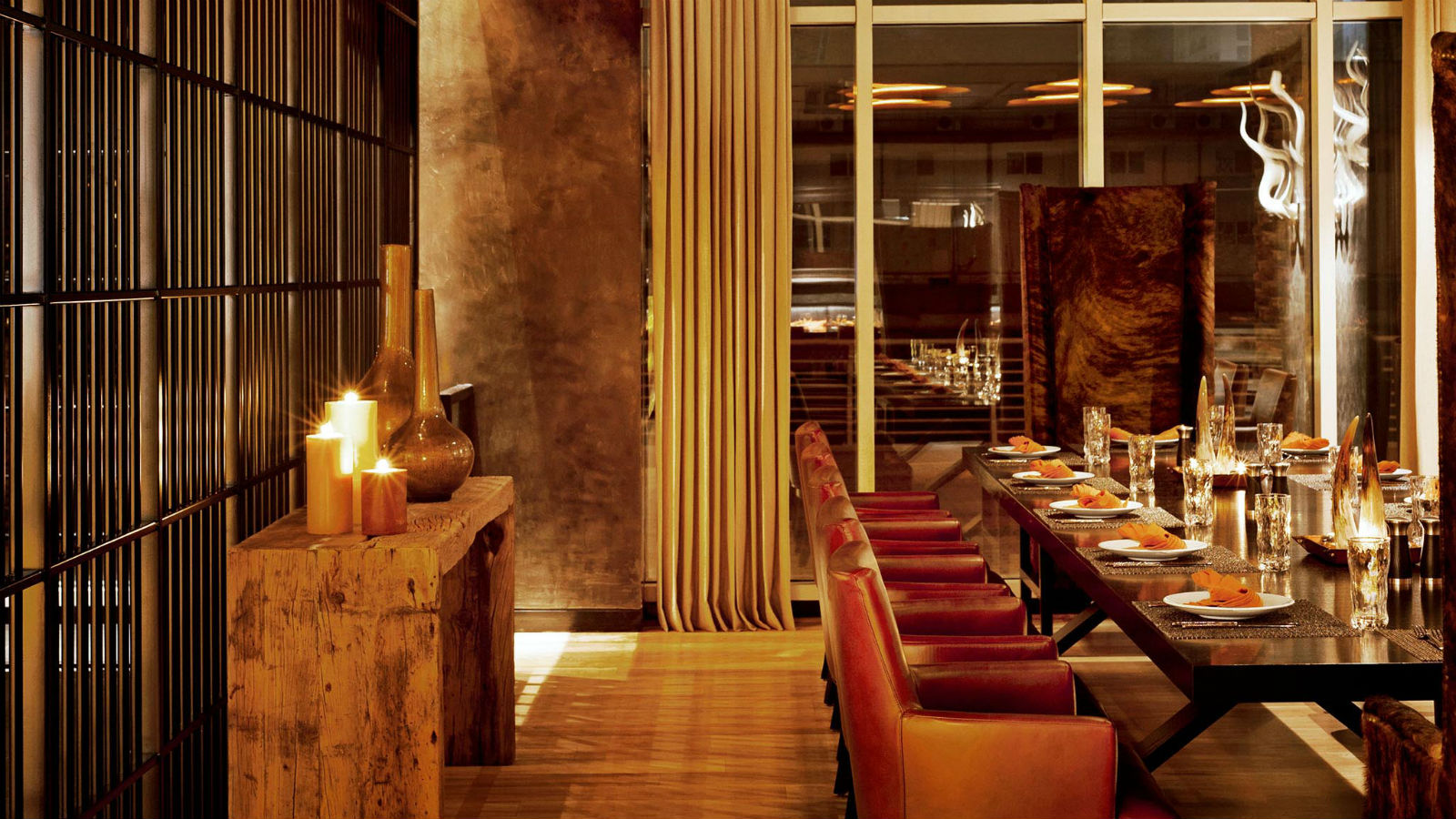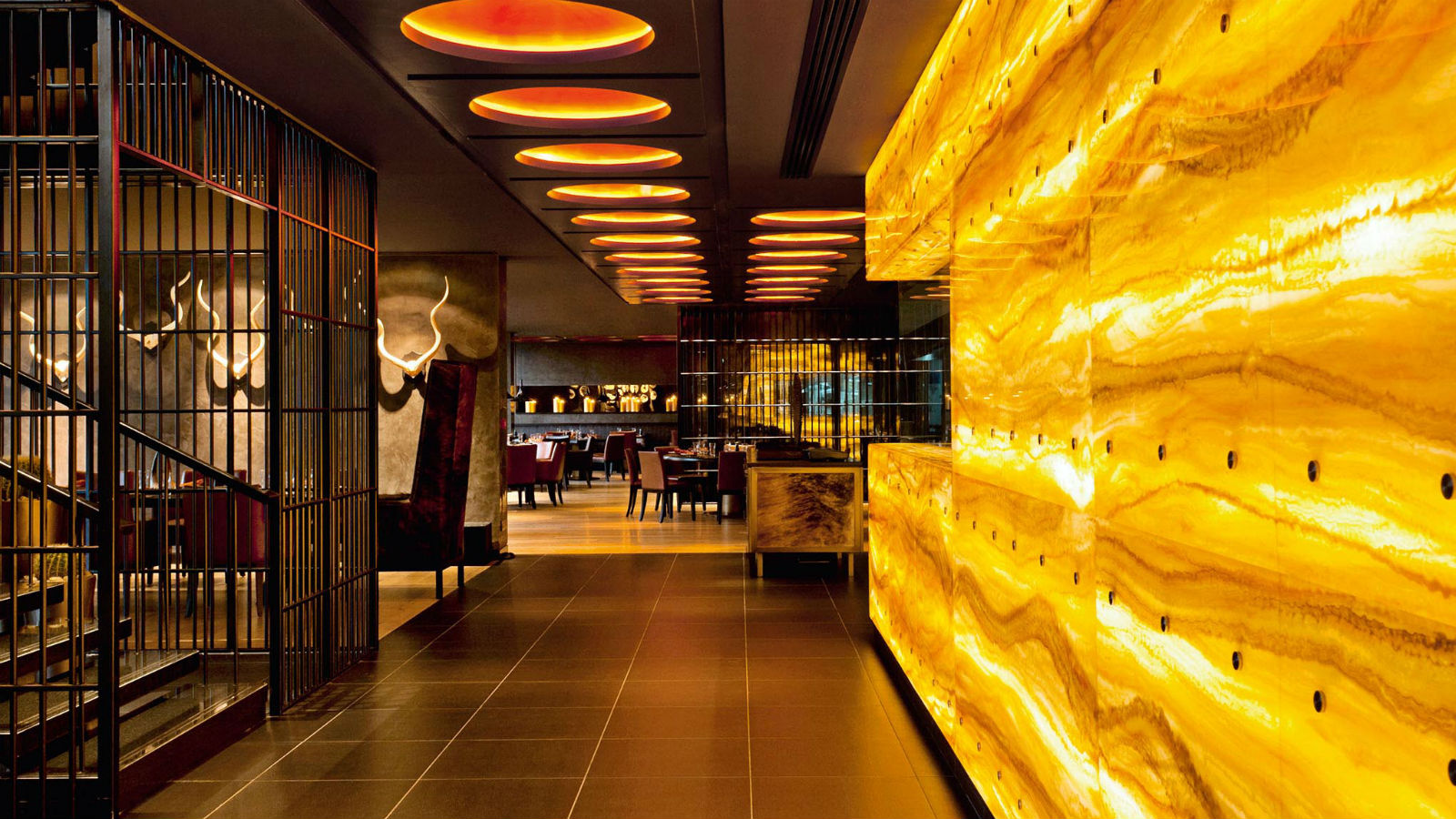 TORO TORO
Pan-Latin American Cuisine
Toro Toro pioneers tastes from Buenos Aires to São Paulo and offers a multitude of Pan Latin dining experiences paired with an infinite Cachaça Bar.
DURING THE PERIOD OF RAMADAN (5TH JUNE TO 6TH JULY) TORO TORO WILL NOT SERVE BRUNCH. INSTEAD WE WILL SERVE A SET MENU LUNCH FROM 1PM TO 4PM.

Sat - Wed: 7.30pm - 2am
Thu & Fri: 7.30pm - 3am
Friday Brunch: 12.30pm - 4pm
Visit website
Rhodes W1
British Cuisine
Rhodes W1, a quintessentially British restaurant, bar and terrace. A menu inspired by Gary's travels around the world. A casual yet chic dining experience. The atmosphere is cheerful and inviting yet maintaining an ambiance of sophistication.

Afternoon tea: 2:30pm - 5pm - Wednesday to Saturday (We will not serve Afternoon Tea during the period of Ramadan (5th June to 6th July)

Daily Dinner: 7pm - 11:30pm
Closed on Sundays
Visit website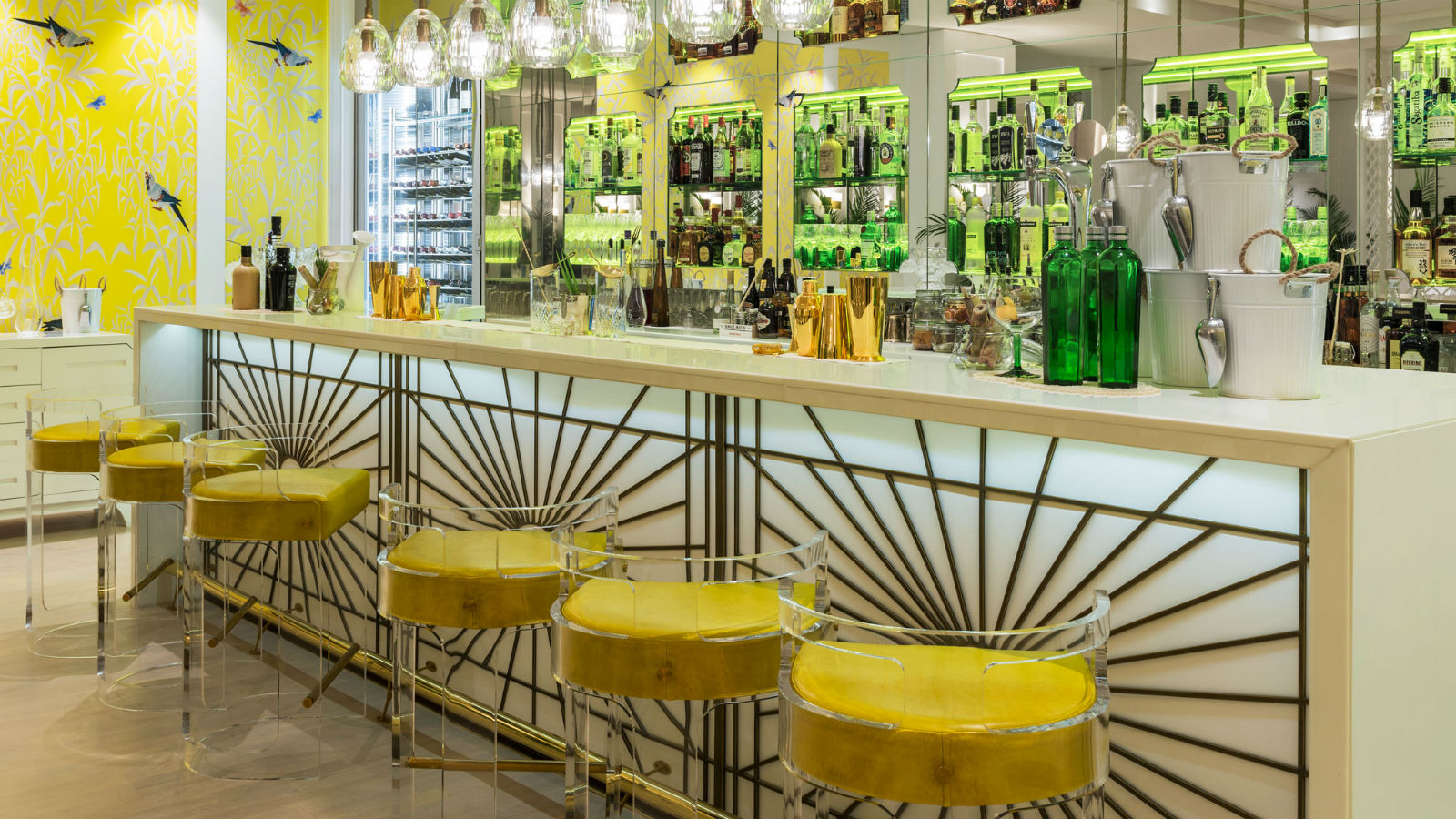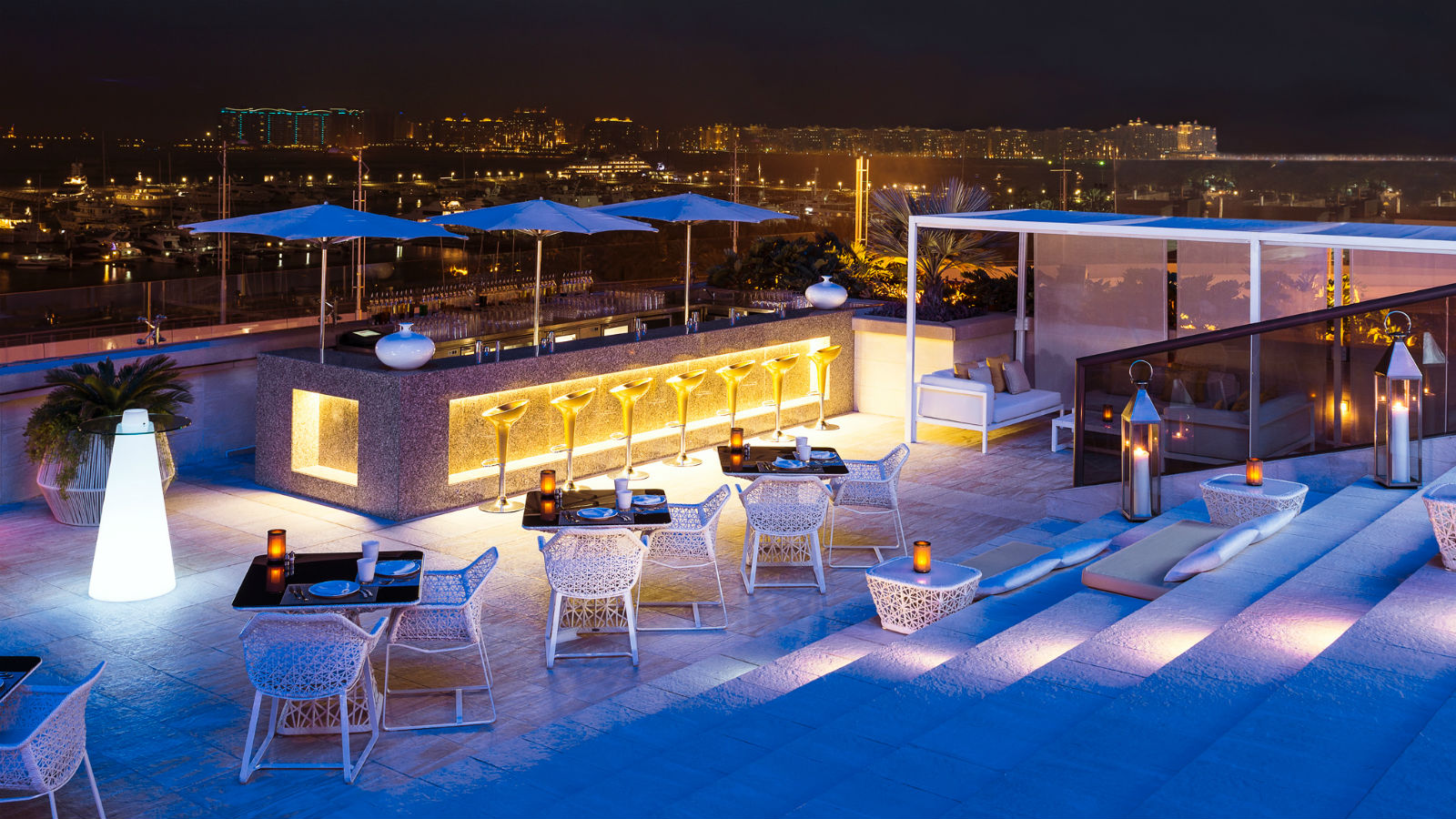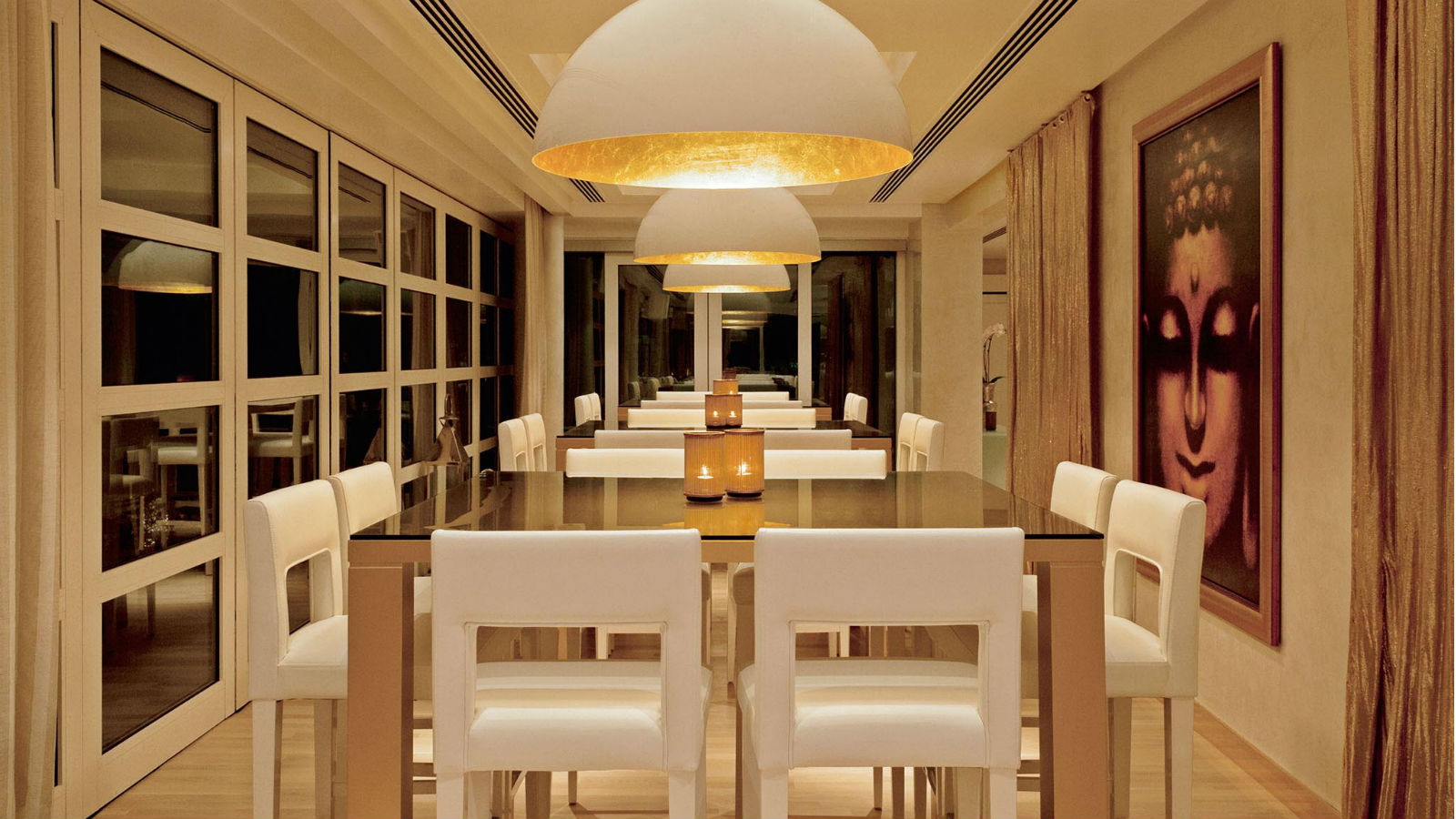 Siddharta Lounge by Buddha Bar
Mediterranean & Asian Fusion
Infusing Mediterranean and Asian flavours with futuristic sounds in a modish and sophisticated ambience, sublime dining awaits at Siddharta.

WE ARE TAKING A SHORT SUMMER REST FROM 5TH JUNE AND WILL RE-OPEN ON 1ST OF SEPTEMBER TO WELCOME YOU BACK WITH ZEST.

Sat - Wed: 10am - 1am
Thu & Fri: 11am - 2am
Visit website

Indego by Vineet
Modern Indian Cuisine
Michelin Star winner and Chef Patron Vineet Bhatia brings traditional Indian cuisine into a contemporary setting and adds his own special ingredient. Passion.

Open daily 7pm - 12am
Visit website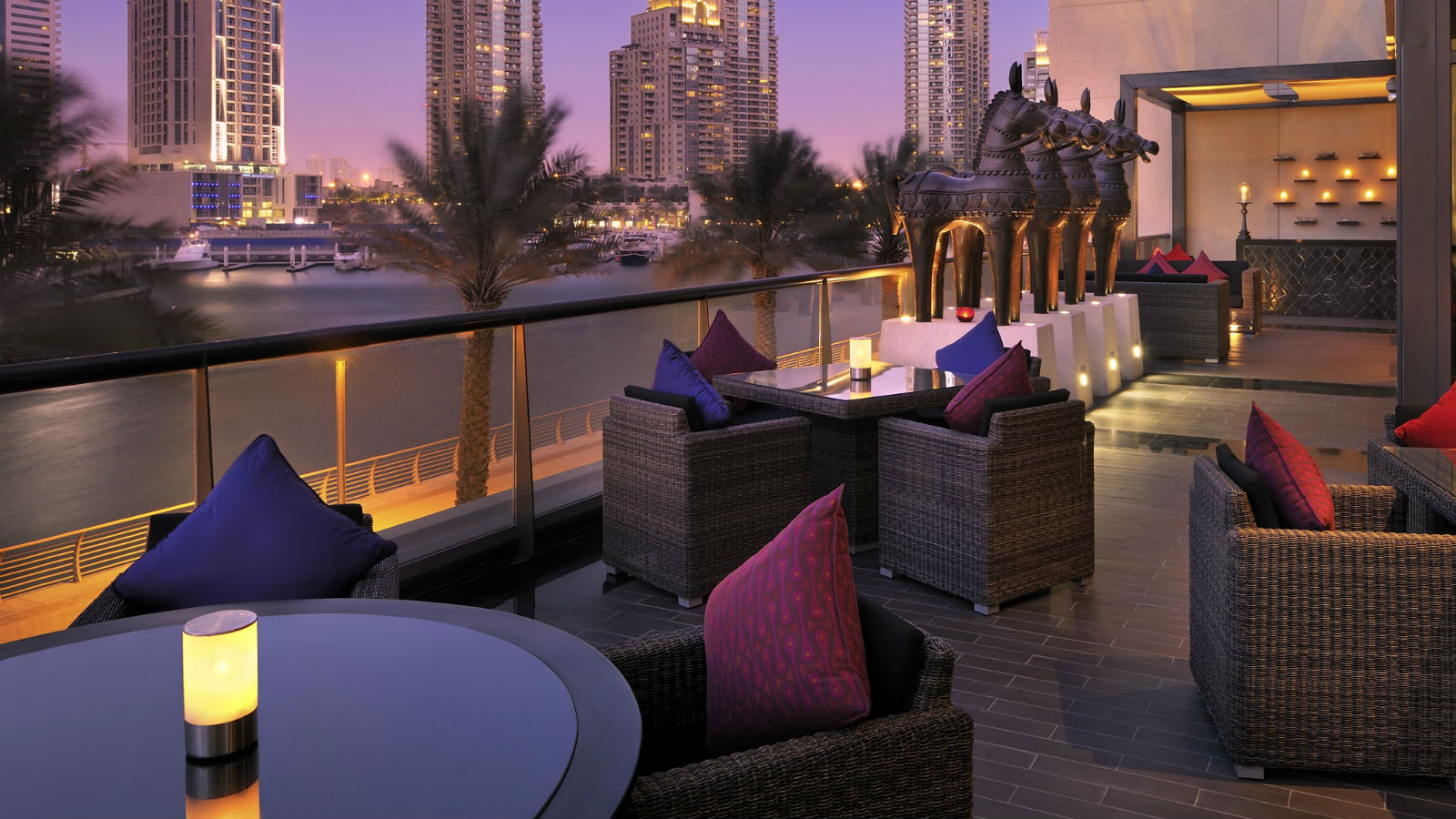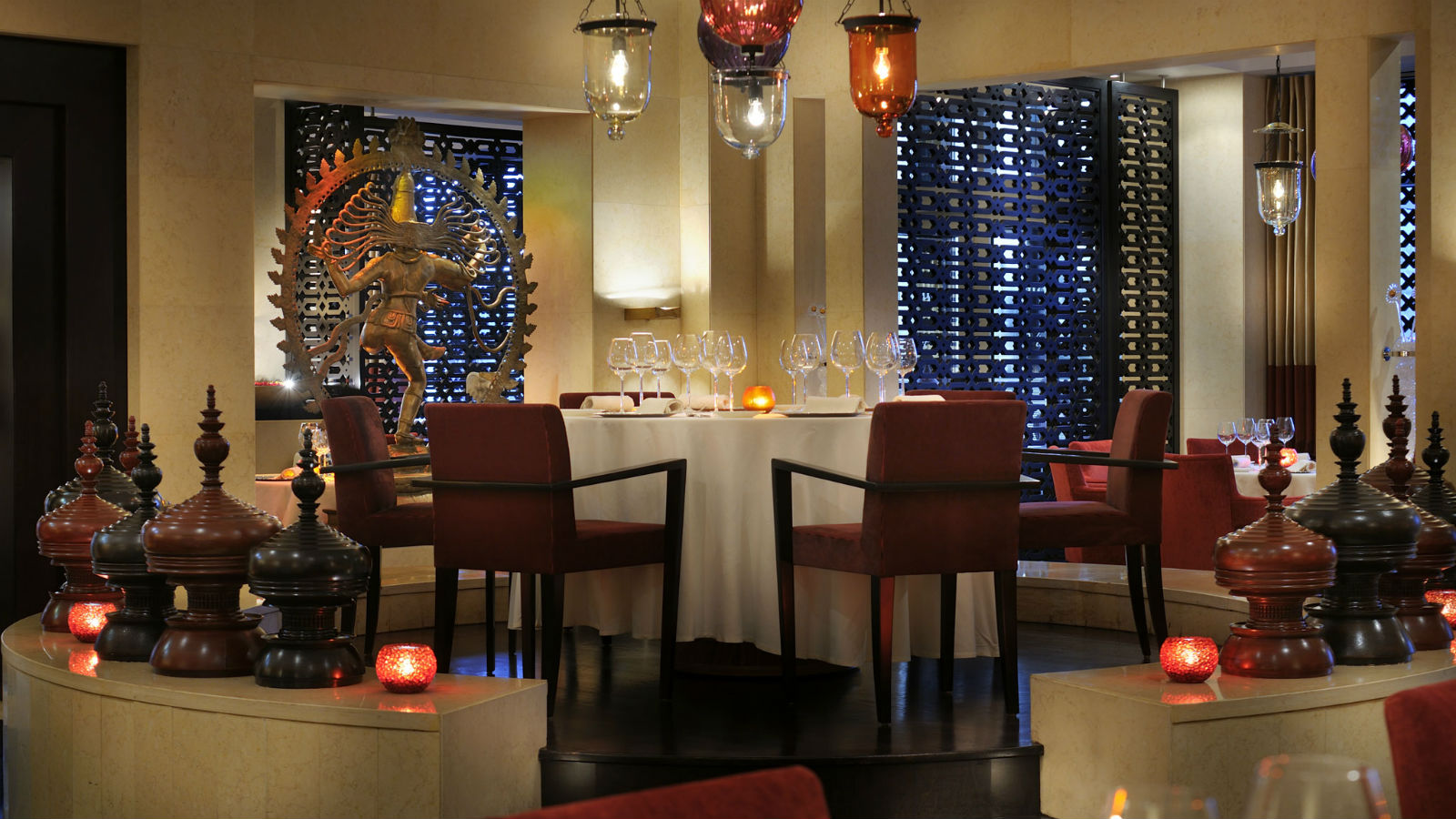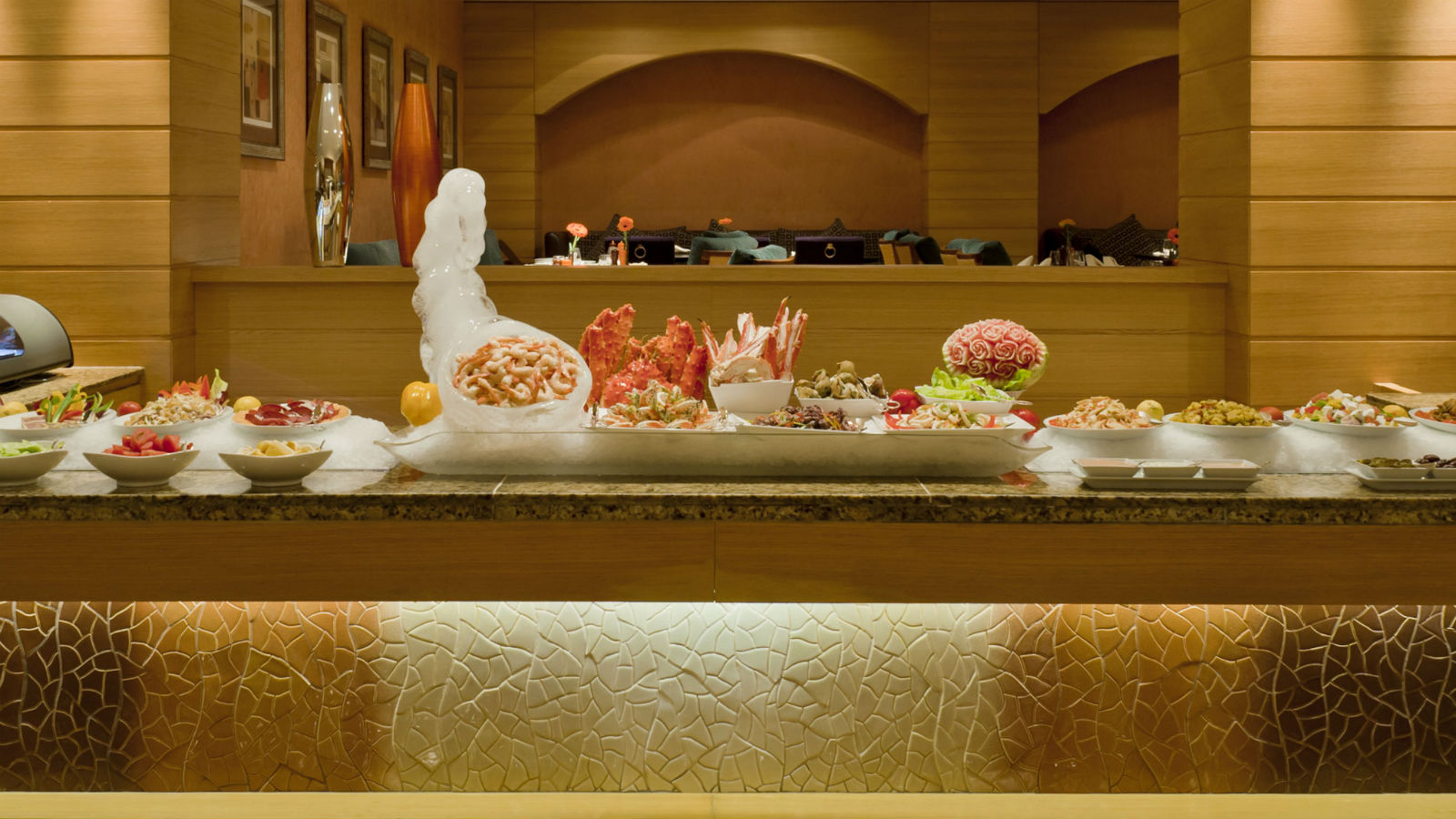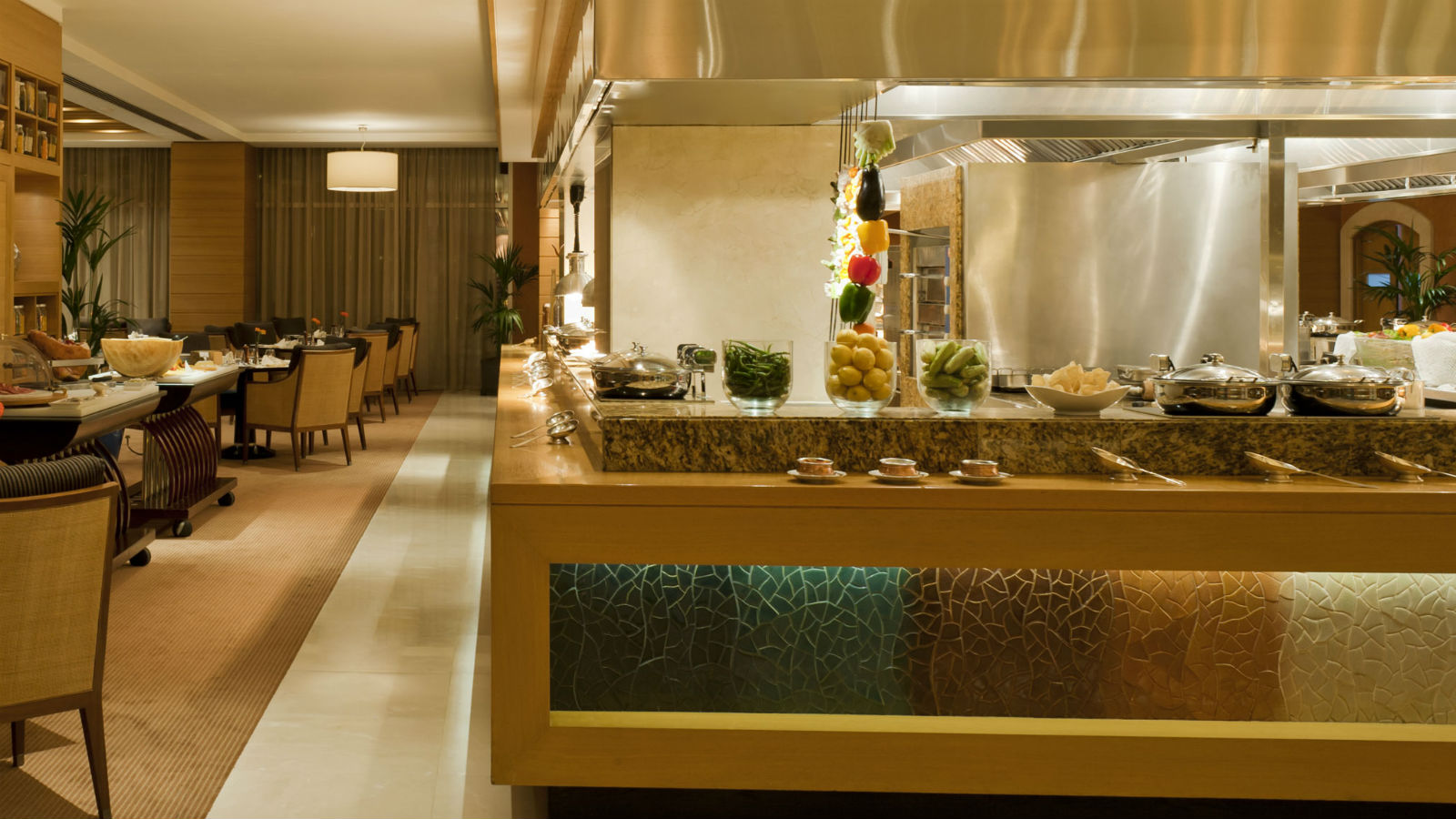 Sloane's
All Day Dining
With no menu or traditional buffets, the open kitchens cook daily special 'a la minute', to eat inside or out on the terrace.

DURING THE PERIOD OF RAMADAN (5TH JUNE TO 6TH JULY) SLOANE'S WILL SERVE IFTAR FORM SUNSET UNTILL 11AM. THERE WILL BE NO FRIDAY BRUNCH SURING THIS PERIOD. ALCOHOL SERVICE WILL COMMENCE ONLY AFTER 8:30PM.

Breakfast: 6am - 11am / - 11.30 on Fri & Sat
Lunch: 12.30pm - 3.30pm
Dinner: 6 pm - 11.30pm
Late Dining: 11.30pm - 6am
Friday Brunch: 1pm - 4pm
Visit Website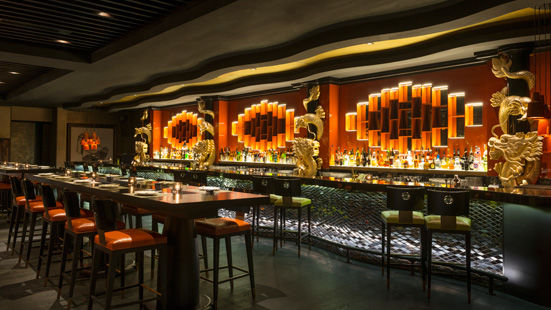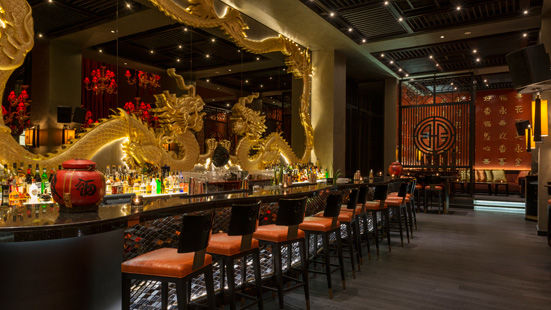 Buddha-Bar
Asian Fusion
Indulge in a fusion of delicious flavours inspired by the cuisines of China, Japan and Thailand in this sensational restaurant, or relax at the stunning lounge bar upstairs while enjoying the selection of delicious hand-crafted cocktails, courtesy of Buddha-Bar's expert team of mixologists.
Open daily 7:30pm to 2am
Visit Website

Bar 44
Stylish Bar on the 44th floor
An exclusive champagne and cocktail bar on the 44th floor with spectacular views of Dubai Marina and Palm Jumeirah. Chic and stylish.
Fri - Wed: 6pm to 2am
Thursday: 6pm to 3am
Leaves
Best place for tea time
Specialising in the most English of English traditions, this comfortable lounge has a quiet, library atmosphere, light bite and Chinese twist like all the best teas.

Open daily 8am - 10pm
The Bar
Set your mind at rest as you wind-down over a well-deserved drink in our glass bar.

Open daily from 12 noon - 1am
The Gallery
This discreet bar has a colonial feel, as well as an extensive selection of whiskies, cognac and grappas. A drink for those with discerning taste.

Open daily from 12 noon - 1am