Level 5 – a privileged business and leisure lounge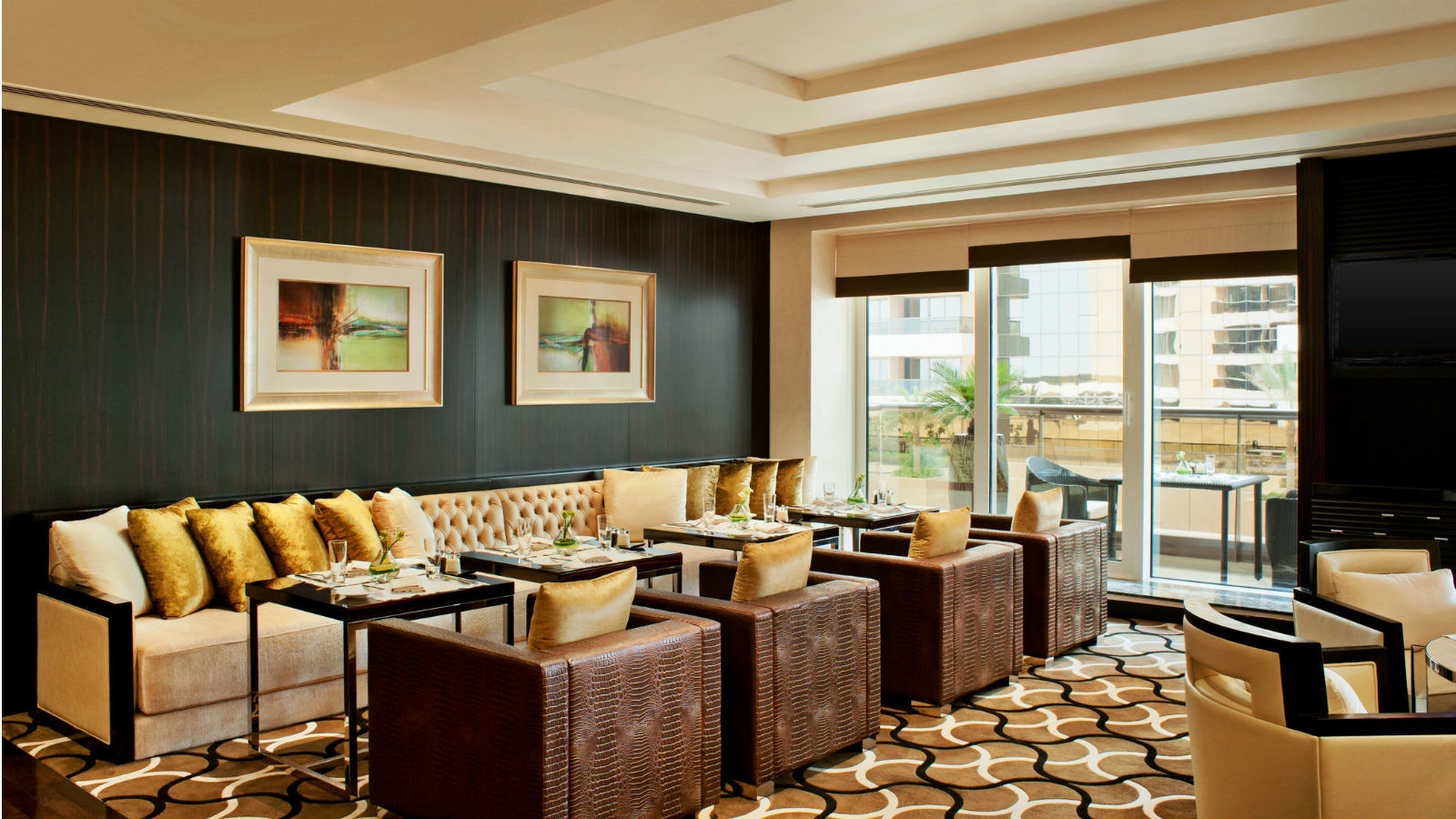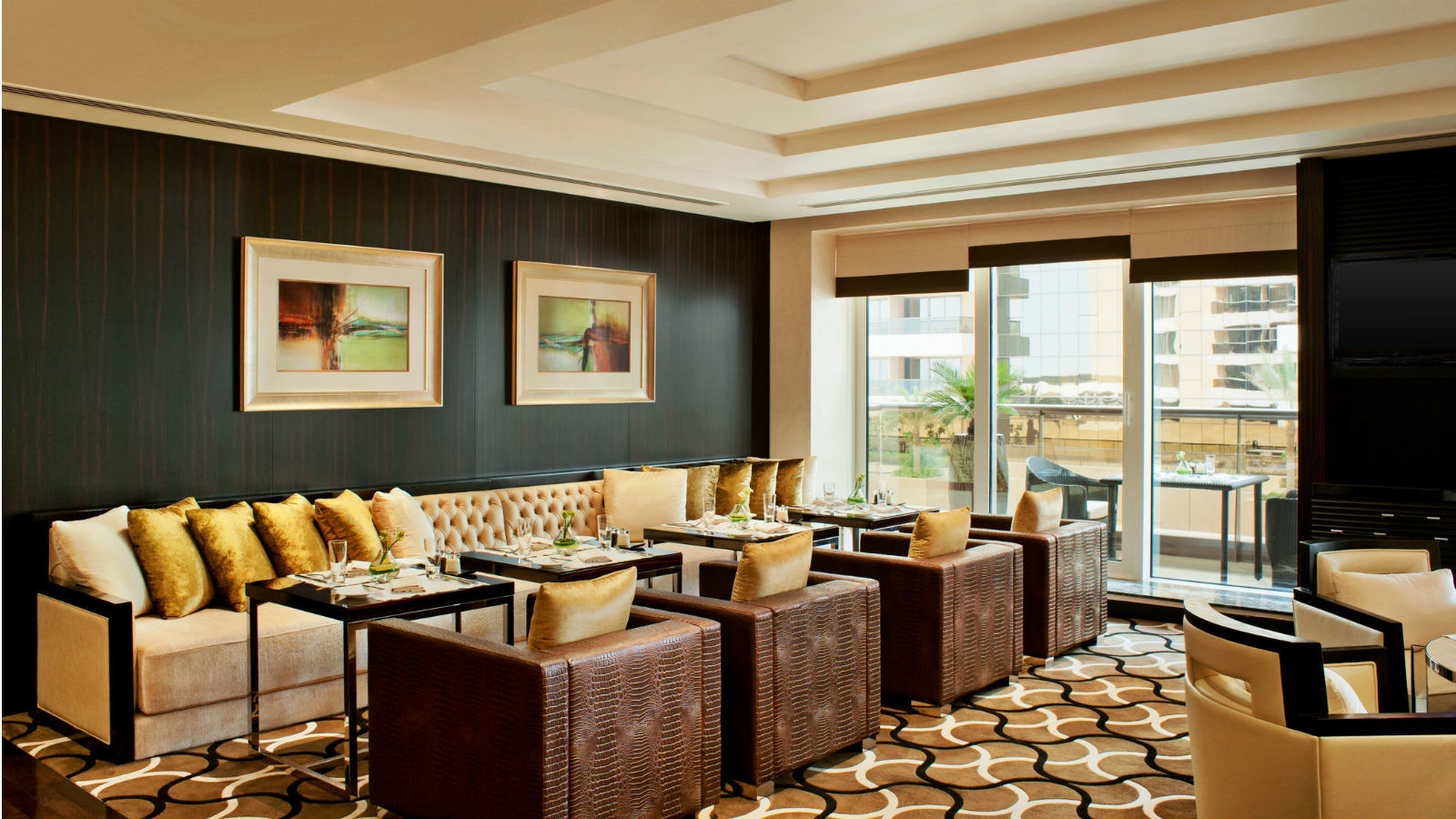 Level 5 is a privileged business and leisure lounge, located on the fifth floor of Grosvenor House Tower Two, and is replete with the very best amenities for business and leisure travellers staying in the Premier Rooms and Suites in Tower Two and SPG Platinum members staying in Tower One.
Offering a distinctive blend of business, leisure and family lounge amenities, Level 5 is the largest facility of its kind in the UAE and is set to firmly cement Grosvenor House Dubai as the number one business and leisure property in the Emirates. Designed with sophistication in mind, Level 5 oozes refined elegance and is furnished in understated browns and creams which complement the rich dark-wooden floors throughout. Level 5 offers breathtaking views of the Dubai Marina.
Exclusive to guests staying in the Premier Rooms and Suites of Tower Two and SPG Platinum members of Tower One, Level 5 serves a fine selection of delicious fare throughout the day; from breakfast between 6 a.m and 12 noon, to light bites and afternoon tea from 1 to 4:30 p.m. Pre-dinner drinks can also be enjoyed between 6 and 8 p.m. A bespoke Level 5 all-day a la carte food and beverage menu is also available upon request (at an extra cost), for those wishing to dine at their own leisure, from morning to night.
For breakfast, guests can choose from a variety of breakfast items fresh from the buffet, including a wide range of freshly squeezed healthy juices and delicious omelettes made a-la-minute by the chef at the dedicated egg station.
Level 5 boasts no less than three lounge areas, in addition to a separate bar lounge, meeting room and family lounge. Visitors to Level 5 can benefit from a range of business tools including a selection of books as well as free Wi-Fi internet access. Level 5 also includes a private meeting room which can accommodate up to eight people, featuring floor to ceiling windows and providing incredible views of the Dubai Marina. This is available if booked in advance.
A dedicated family lounge has been designed to cater exclusively for the little ones. The lounge allows families staying in the Tower Two Premier Rooms and Suites the opportunity to come together and relax in a family-friendly environment.

Rules and regulations
• Level 5 is open exclusively to guests staying in the Premier Rooms and Suites at Grosvenor House Dubai Tower Two and SPG Platinum members staying in Tower One
• Dress Code - smart casual all day- shorts are permitted until 17:00 hrs
• Alcohol is only served to those 21 years and above
• Children 16 and above are welcome in the lounge
• Children under the age of 16 are only allowed in the family lounge
• Guests staying in the Premier Rooms and Suites in Tower Two are permitted to entertain their guests in the lounge, however, all food and beverage consumed will be charged on consumption